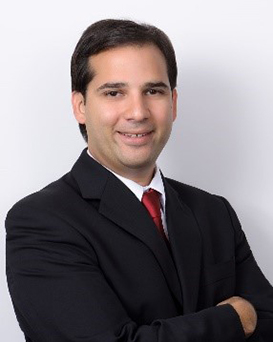 Christian Formby
President Europe
Christian Formby, president, Assurant, Europe, is responsible for developing and executing strategic priorities for Assurant's European operations to drive profitable growth in France, Germany, Italy, Netherlands, Spain and the UK. With the dedication of its 1,600 European employees, Christian focuses on delivering transformational and innovative solutions that meet the needs of clients and their customers to continually improve the customer experience. He is an Executive member of the Assurant Europe Group Board of Directors.
During his nine-year career at Assurant, Christian has held leadership roles in both the company's global Housing and Lifestyle business units, including country leadership, regional P&L management and business development across regions. Prior to Christian's appointment as president, Assurant, Europe, he was senior vice president, global property international with oversight and management of Assurant's International Property business. He also served as president & CEO, Assurant Puerto Rico & Caribbean, during which time the Puerto Rico business grew by significantly expanding its operations with leading mobile network operators.
Christian has over 18 years of experience in financial services, risk management and insurance, working for global brands including Goldman Sachs, Marsh, E&Y and Zurich Financial Services before joining Assurant. He has a proven track record in setting strategy and delivering high performance business results, demonstrated through his work with key financial services and mobile client leaders across Latin America. Christian has worked with clients and on projects in US, Caribbean, LatAm, Europe and Asia markets.
Christian earned his bachelor's degree in Finance from Boston University with Honors. He then moved to New York to complete an MBA from the School of Risk, Insurance and Actuarial Sciences of St. John's University, with a concentration in Financial and Risk Management, where he also made the Dean's List and was a Member of Who's Who Among American Universities and Colleges.
Christian has several designations in insurance and risk management. He is an Associate in Risk Management (ARM), an Associate in Reinsurance (ARe), a Chartered Property Casualty Underwriter (CPCU) and a Licensed Property/Casualty Insurance Broker in Puerto Rico.
Christian is based in the UK.