Service Plans designed to provide convenience and budgeting for customers.
We understand it's not one size fits all.
Assurant's Service Plans helps customers pay for their vehicle servicing costs in more manageable monthly instalments as opposed to a bigger one-off outlay. Your business can choose between Fixed Price Service Plans or Personal Service Plans, or even both, but, it's not just servicing, we have the ability to add in additional regular maintenance such as brake pads, discs, plus we can include MOT costs if necessary.
If you are looking to provide a simple pricing structure over a range of vehicles, then Fixed Price Service Plan is for you. You can also enhance the plan by including several different benefits with our 'drag and drop' system capability. Our Fixed Price product provides a single price point for different types of car. With such a direct and easy-to-understand structure, it is the ideal Service Plan for many dealers and their customers.
To create more bespoke quotes, you can choose Personal Service Plans. We use data bespoke to the drivers driving habits and vehicle type to deliver a Service Plan that is priced and structured to meet the needs of each client and their customers. By using vehicle manufacturer data, we can ensure that the vehicle is maintained as per the vehicle's specific recommended service schedule. If you're not sure which is right for you, check out our comparison table here!
| | | |
| --- | --- | --- |
| FEATURE | FIXED PRICE | PERSONAL |
| 'Drag and drop' (customisable benefits) | Yes | No |
| Charge different labour rates across sites | No | Yes |
| Suitable mileage | Low | High |
| Incorporates inflation rates | No | Yes |

Benefits to Your Business
Our experienced and knowledgeable team build solid relations with you to ensure the highest standard of delivery, supported by our established systems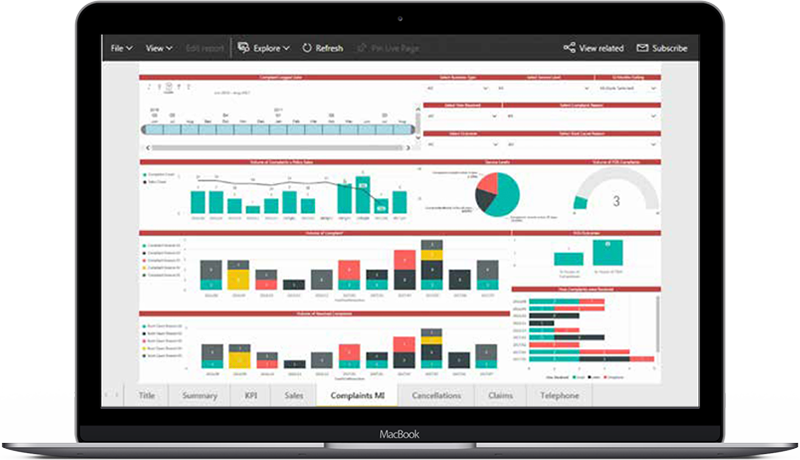 Our reporting and analysis platform, Microsoft Power BI, is robust and ready for extensive modelling and real-time analytics which can be customised to be your personal report and visualisation tool. Through Microsoft Power BI we provide up to date MI to ensure you are fully aware of your scheme performance, and areas that can be improved.

You can:
Produce reports and publish them for your business to consume on the web and across mobile devices, creating a 360-degree view of the product.
Easily connect to your data sources, visualise (or discover) what's important, and share this throughout your business.
Create dashboards; you're able to monitor individual, department, dealer or regional performance to look for answers, and to see all of your most important metrics at a glance. More than a pretty picture, it's highly interactive and highly customisable and updates at regular intervals to ensure you keep on top of your sales performance.
---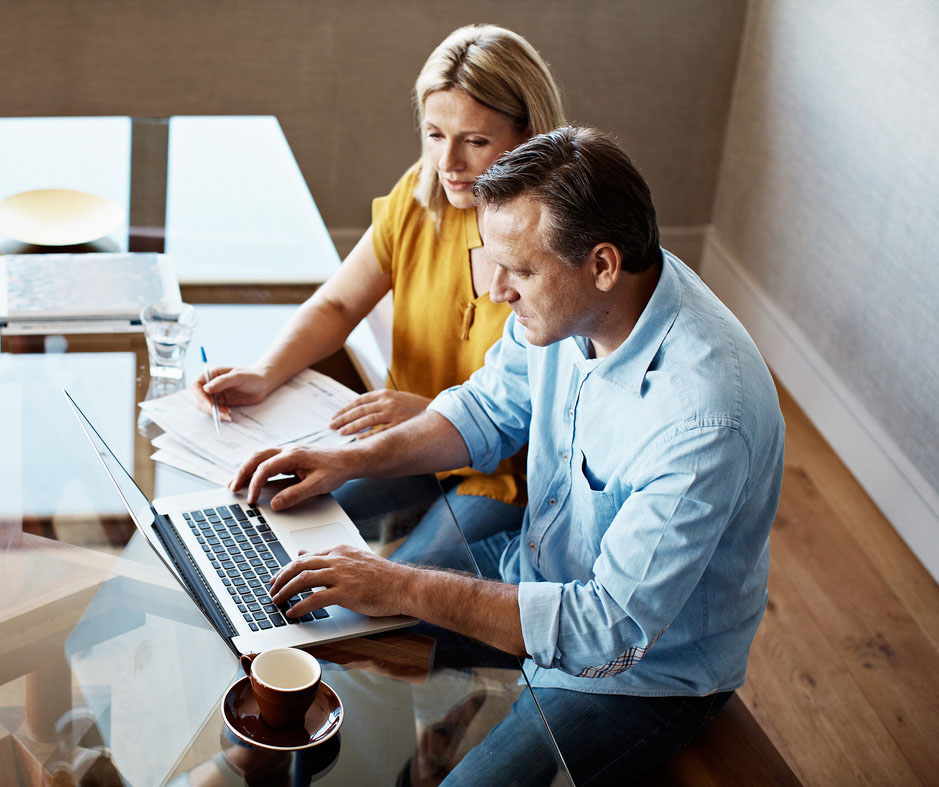 Account Management and Training
Our dedicated account management will make sure that the end-to-end proposition and positive customer experiences are delivered from day 1. You also benefit from our wide range of in-depth, bespoke training programmes delivered by our dedicated national training team. Industry Professionals (with a proven track record in achieving sales success) will visit your business to carry out a Training Needs Analysis. This will identify the gaps in performance and enable us to agree the right solutions with you. We deliver interactive group training sessions to improve product knowledge, build on existing practices to establish a strong process and create strong product presentation skills.
Practice makes perfect. Our Dealership Development Plan provides everything from pre-launch group training to continual 1:1 development sessions and action plans. We help with presentation skills, objection handling and product knowledge to ensure your customers are treated fairly with full confidence in what they're buying.

Benefits to Your Customers

Make the customer journey more efficient by spreading the cost of their service into manageable payments.

The price agreed for the service at the start of the plan will be the price for the service – this protects the customer against inflation.

By having the vehicle serviced in line with manufacturer's guidelines the vehicle will have a full service history, increasing the resale value

Regular servicing will help to maintain fuel economy and general condition of the vehicle.
---