Guaranteed Asset Protection
Get your customers back on the road with GAP Insurance
GAP (GUARANTEED ASSET PROTECTION)
GAP provides peace of mind by providing extra insurance cover should the worst happen, by providing the difference between the amount the car insurance provider will pay out and the price originally paid for the vehicle.
By utilising GAP as part of your business offering, your customers can benefit from a stress free experience when it comes to replacing their vehicle and maintain a great relationship with your business.
By supplying GAP, there are key benefits to both you and your customers...
Benefits to Your Business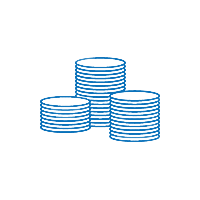 Additional Revenue Stream
Offering GAP provides more opportunity for your business to increase revenue.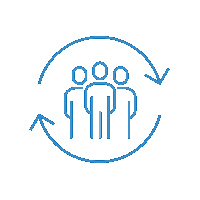 Customer Retention
You are likely to see your customers again if they require to purchase another car after a GAP claim.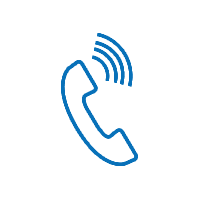 One Point of
Contact
We're the insurer, administrator and claims handler for anything GAP related making it more convenient for you and your business.*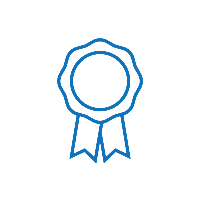 Underwriting
All our underwriting is carried out by our excellent and experienced in-house team.
Benefits to Your Customers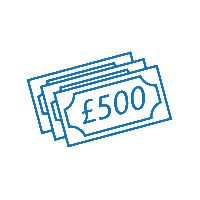 Financial
There will be less financial risk for your customers in the event of total loss.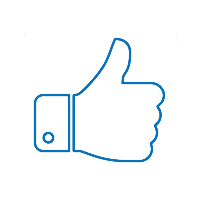 No Stress
Your customers can rely on Assurant to ensure the claims journey is straight forward and uncomplicated.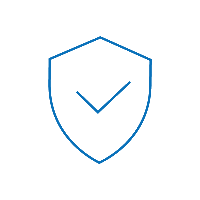 Extra Reassurance
GAP provides the peace of mind that extra cover is there should the worst happen.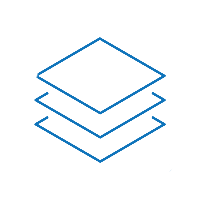 Choices of cover to suit all
Different cover terms and types of GAP means you can choose to provide the product that best suits your customers' needs.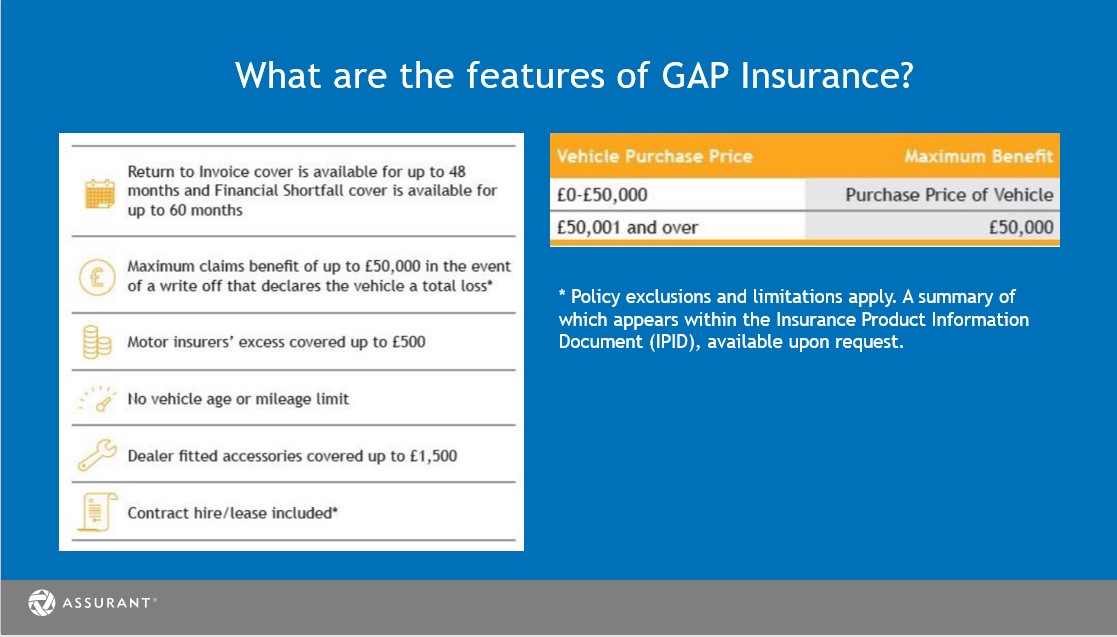 Get in touch with us today to find out more about how GAP can benefit you and your customers!
*Administrator: TWG Services Limited, registerd in England & Wales, company number 1883565, registered office Twenty Kingston Road, Staines upon Thames, Surrey TW 14 4LG. Authorised and regulated by the Financial Conduct Authority.
Administrator contact details: RAC GAP Insurance, TWG Services Ltd, The Aspen Building, Floor 2, Vantage Point Business Village, Mitcheldean, Gloucestershire GL 17 0AF
Customer Service Telephone: 0300 100 3258 (Monday – Friday, 9:00am-5:00pm)
Fax: 0300 100 3989
Guaranteed Asset Protection Insurance is underwritten by London General Insurance Company Limited which is authorised by the Prudential Regulation Authority, Financial Services Number 202689, London General Insurance Company Limited, registered in England and Wales (Company number 1865673) Registered office: TWENTY Kingston Road, Staines-upon-Thames, Surrey TW18 4LG.