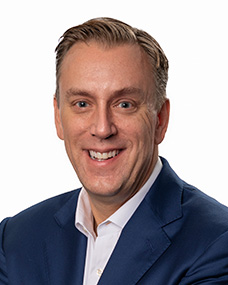 Keith W. Demmings
President and CEO
Assurant, Inc.
Keith W. Demmings is the president and chief executive officer of Assurant, Inc., and a director on the company's board of directors. Mr. Demmings was named president and CEO in January 2022, after having served 25 years in various roles at Assurant.
As president and CEO, Mr. Demmings is responsible for leading the company's global businesses, which include its Global Lifestyle and Global Housing operating segments. He is driving an agenda for Assurant to be the leading global business services company supporting the advancement of the connected world – across connected devices, connected cars, and in the connected home, while leveraging the opportunities created by the convergence across these lines of business. He is also driving profitable growth to lead to outperformance for Assurant's customers, employees and shareholders, now and for the future – by being purposeful in helping people thrive in a connected world.
Mr. Demmings is committed to serving Assurant's clients and customers with passion and purpose and driving a value creation mindset across the organization, championing growth and innovation. He fiercely advocates for a diverse and inclusive approach to the development, hiring, and deployment of talent. He is working to further collaboration to inspire curiosity to develop new ideas and solutions that enhance customer experience.
In 2016, Mr. Demmings was elevated to president of Global Lifestyle, including Assurant's international operations. He led the rapid expansion of the Global Lifestyle business through organic growth, innovation of products and services across the business segment, and several acquisitions – including Assurant's $2.5 Billion acquisition of The Warranty Group. Under his leadership, Global Lifestyle grew significantly to become Assurant's largest business segment. Prior to that, he served as president, International, with overall accountability and management of Assurant's global presence across all business lines, with operations throughout Asia, Canada, Europe, Central and South America, and the Caribbean. Ensuring the development of the company's global mindset, he strengthened Assurant's international footprint, expanding its capabilities and improving its competitive position.
Mr. Demmings began his career at Assurant in 1997 as a sales intern in Toronto, Canada, for what was then American Bankers. Progressing through the organization, he managed clients and increasingly larger P&L's. Mr. Demmings eventually became the president of the Assurant's Canadian business in 2005.
Mr. Demmings holds a Bachelor of Commerce from the University of Victoria in Canada and lives with his family in Atlanta, Georgia.