George Clooney may have been the hottest ticket in Cologne at Digital X 2023 , but at Assurant, we were (slightly) more thrilled about announcing the launch of Carbon IQ™ by Assurant.
Established in 2017, Digital X is one of Deutsche Telekom's flagship events held annually. This year's theme was "Be Digital, Stay Human" and involved two days of innovations and visions of the future with around 50,000 visitors in attendance and 250 speakers.
A key theme of the event was sustainability and what businesses around the world can do to help promote and ultimately deliver a more sustainable future. It therefore felt like the perfect time to launch Carbon IQ by Assurant.
Carbon IQ is the first solution that can provide detailed measurements and insights on the carbon impact of individual connected devices, including refurbished mobile phones, throughout the device lifecycle.
We recognise that as our clients move toward their emission reduction goals, they're looking for specific, accurate data to help define and refine their circularity strategy. Carbon IQ examines mobile devices in our clients' ecosystem, allowing them to gain better insight into the Scope 3 impacts of those devices, identify optimisation opportunities, then track and communicate progress.
To support the announcement of Carbon IQ, our executive vice president and president of Global Connected Living, Biju Nair, took part in a fireside chat called "Realising a Circular Economy for Consumer Electronics." Biju was joined on stage by Marianne Kuhlmann, Co-Founder and Lead for Circularity, to share their insights on how we can tackle the ever-growing global problem of e-waste and the role we all play in reducing it from 50 million tons a year.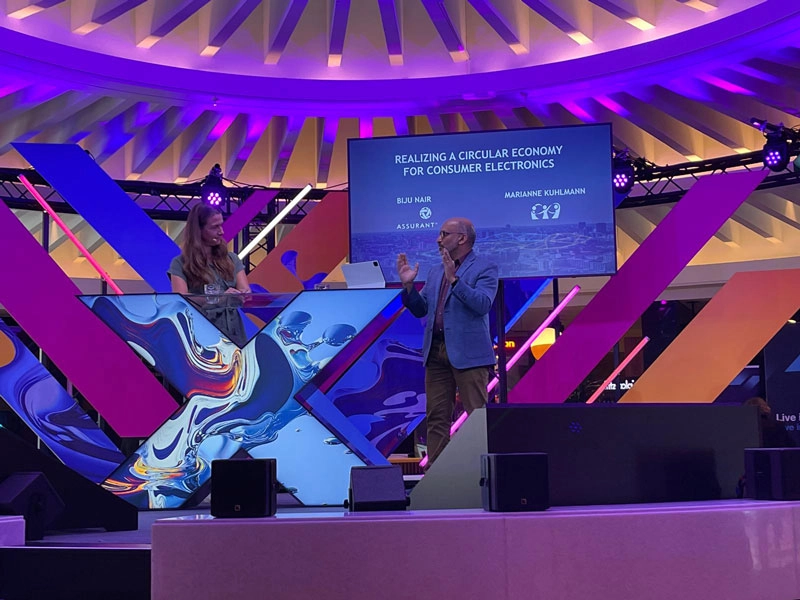 Carbon IQ enables operators, manufacturers, and retailers to track marketing initiatives for trade-in campaigns back to reused phone sales to create a link between Marketing, Sales, and Sustainability. The more devices sourced from trade-in programmes, the better the carbon footprint will be for refurbished/used devices.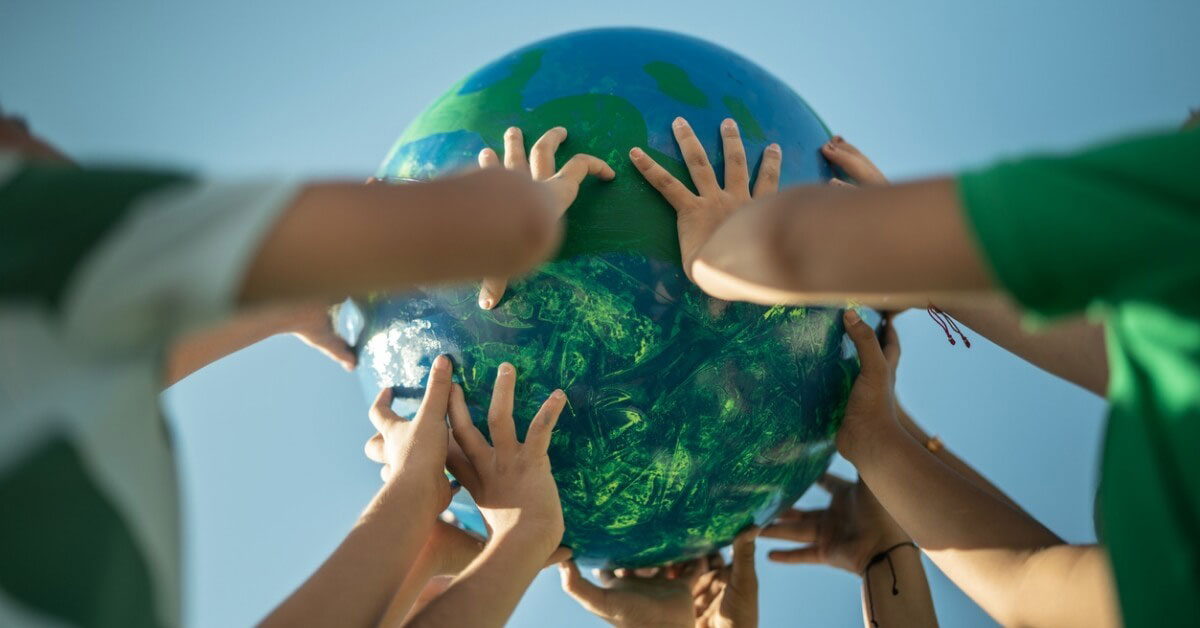 Check out our recent press release for more information about Carbon IQ
To find out more about Carbon IQ and all the capabilities we can offer to support a more sustainable future for the mobile ecosystem, get in touch.