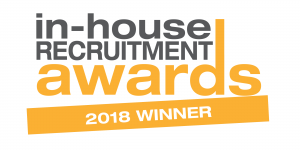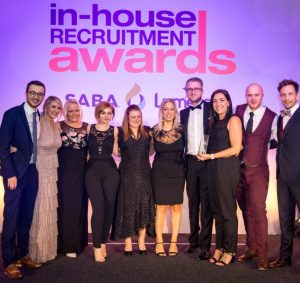 On 28 November, the European recruitment team won 2 awards at the In-House Recruitment Awards 2018 including 'Best Employee Referral Programme' for Talent Spotters and the prestigious award of 'Best In-House Recruitment Team 2018'.
The In-House Recruitment Network is the fastest growing community for In-House Recruiters and HR professionals in the industry. Their Awards are all about recognising the achievements of In-House Recruitment teams across the UK and celebrating their successes. Winning these awards raises an organisations visibility in the recruitment market and helps them to stand out from the competition.
Assurant's In-house recruitment team are responsible for recruiting talent across Europe via an integrated recruitment capability, which delivers a best in class digitalised candidate and line manager experience and enables Assurant to attract top talent and build a stronger European business.
Some of the fantastic work that contributed to us winning the Best In-House Recruitment Team include; the end to end digitalised candidate journey, direct sourcing model, Employee Referral Programme, video interviewing capability and our automated compliance process.
As a business, having the right technology has enabled us to achieve great things within the recruitment sector. In the last 12 months our focus has been digitalising and improving the candidate experience. We now have a fully integrated online candidate experience which can be accessed via a desktop or mobile phone. Our recent achievements include video interviewing where the technology can be accessed any-time, anywhere and the integration of a fully automated pre compliance system, which eliminated over 40 manual processes over-night.
One of our key strengths is our Employee Referral Programme which has been around for the last 10 years. In 2017 we launched our 5th programme "Talent Spotters", which has won 4 industry awards including "Best Employee Referral Programme" at the In-House Recruitment Awards function. Talent Spotters accounts for 37% of our recruitment for the call centre.
"I am extremely proud of the European Recruitment team and the recognition they have received". Michael Carter – European HR Director