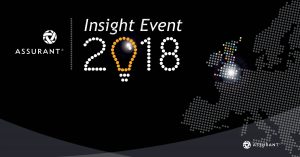 This year's Assurant Insight Event was held at the prestigious Savoy Hotel in London on October 11th 2018. The agenda covered a variety of themes and was host to two excellent speakers; Inma Martinez, an expert in the field of mobile telephony and data analysis, defined by Fortune and TIME as one of the best European talents in social engagement through technology and ranked amongst the top A.I. and Big Data experts worldwide. Our second speaker, Bennett Arron, was one of the UK's first high profile Identity Theft victims. According to the Police and credit reference agencies, he owed thousands of pounds to phone companies, banks and department stores. The only thing was, it wasn't him.
Inma shared her work "ACCELERATED DIGITALISATION, THE FORCES OF A.I. AUTOMATION AND THE NEW SUPER HUMANS" providing interesting insights into the acceleration of the digitization process, the strength of A.I. automation and how much it will affect our lives and our work. The analysis also involved the automotive world, which has recently become part of the UK Assurant product scope following the acquisition of The Warranty Group. She also dedicated part of her speech to providing insights into the impact of the new GDPR regulation on the digital world. Bennett Arron put an amusing twist on a personal, detailed first-hand account of his experience of ID theft, which was both compelling and entertaining.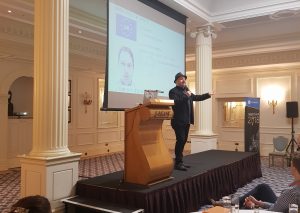 Conrad Fisher, Head of Account Management at Assurant said, "The event was held at a fantastic, iconic location that was easy to promote and push to our clients. Both speakers presented content that was relevant, topical and thoroughly engaging. It allowed for some great conversation post event with our guests".
With guests in attendance from different sectors such as banking, network operators and manufacturers, our objective is to share more insight and knowledge about the market. Following the event a questionnaire was sent, the audience really appreciated the event overall and the content shared, "It was great to meet more of the Assurant team, who are evidently a passionate and knowledgeable group of people."
Once again, this event demonstrates Assurant's thorough understanding of the markets in which we operate and our commitment to continually share insight so that our clients can offer market-leading solutions to their customers. We hope to see even more of you at next year's event. Feel free to contact us for more information.