Pocket Geek Tech Repair by Assurant aims to fix consumers' devices quickly without compromising on quality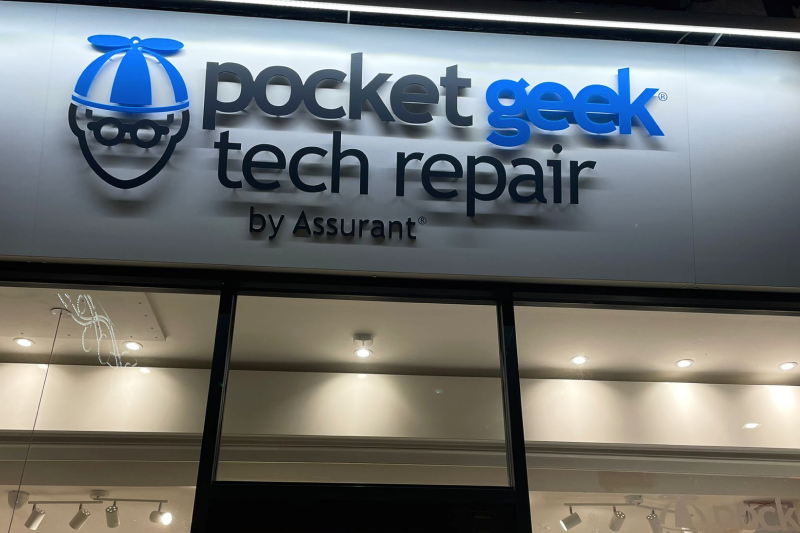 Assurant has revealed its new repair retail network, Pocket Geek Tech Repair by Assurant, an insurer approved network offering a wide-range of tech repair and device support services.
According to Statista, there were approximately 80 million phone subscriptions in the UK in 2021. Assurant's new retail network of device repair centres will provide quick, high-quality services for consumers looking to get their phones and wearables fixed.
Pocket Geek Tech Repair stores have already opened in Surrey Quays, Bristol, Manchester, Leeds, Chertsey, Shepperton, Chalfont St. Peter, Brentford, Uxbridge, Solihull, Halifax, Sheffield and Wolverhampton. Assurant is making a clear investment in high street repair shops with plans underway to open additional stores in quick succession. Partners of Pocket Geek Tech Repair have access to Assurant's rapid supply-chain operations from the moment a customer makes a claim, as well as its support services through its management platform.
"We are offering walk-in, market-leading services to insured and non-insured customers, with the support and expertise of the Assurant team. We know that customers are looking for a professional device repair service, so it was important for us to work with a company that places the consumer at the heart of their business," said Jassen Mohoonee, Pocket Geek Tech Repair's Surrey Quays Partner.
Franchise partners also benefit from specialised technical training and access to a competitive parts supplier network, which are key factors to ensure high quality resolution for customers looking to repair their devices.
The launch of the Pocket Geek Tech Repair retail network and the opening of Assurant's Device Care Centre in Tunstall, Staffordshire, which offers cutting-edge repair solutions for tech devices to customers across the UK, shows Assurant's commitment to tech repair, promoting sustainability and the circular economy. The protection provider is giving customers a choice of where they can fix their devices.
Chris Woolnough, UK Managing Director at Assurant, said: "This is a very exciting time for us. The Pocket Geek Tech Repair network brings the quality and consistency of a high-quality repair together with the speed and convenience of a high-street service. It means the customer is reunited with their device sooner and our franchisees can access the necessary tools to scale their business."
Notes:
1 Source: Statista: Mobile cellular subscriptions in the UK 2020 | Statista