RAC Products
You have the option to pick and choose from a wide range RAC products that can all increase your profitability beyond just the chassis price. Whether it's our exclusive Maintenance & Repair Warranty, 5* rated GAP Insurance, Service Plan, SMART or Tyre & Alloy these products are all designed to keep your customers coming back to your dealership.
(Insurance products require the dealer to have regulatory authorisation to sell)
MAINTENANCE AND REPAIR WARRANTY
This product is perfectly summed up in that old saying of 'prevention is better than cure'. Not only does it keep your customers coming back in the comfort that should their car break down, it'll get fixed – but more importantly it covers the vehicle to keep it maintained and running. We know that customers will need a warranty for different lengths of time which is why all our RAC cover levels also come with a comprehensive range of durations. From a 3 month option to 3 year upsell, you can offer your customers a warranty that best fits their needs.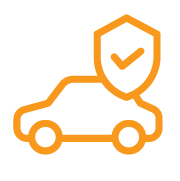 COMBINED GAP INSURANCE
Our RAC Combined Return to Invoice and Financial Shortfall GAP Insurance offers your customers protection in the event their vehicle suffers a total loss situation. The combined cover will pay the amount between purchase price of the vehicle and the road risk insurers' settlement, or the difference between the road risk insurers' settlement and the outstanding finance on the vehicle.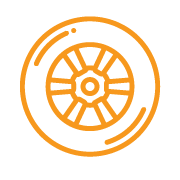 TYRE AND ALLOY INSURANCE
With Tyre and Alloy Wheel Insurance your customer can keep their wheels in pristine condition for up to 36 months, covering the alloys in the event of scuffs and scrapes. Your customer is also protected against the unexpected costs of repair or replacement of a tyre, including the cost of puncture repairs.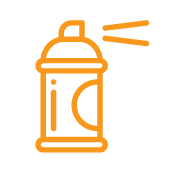 SMART REPAIR
With SMART Repair protection your customer is covered in the event of a sudden and unforeseen event which results in either scratches, minor dent, scuffed bumpers or stone chips to the body of the vehicle.
Get in touch to drive your business further: